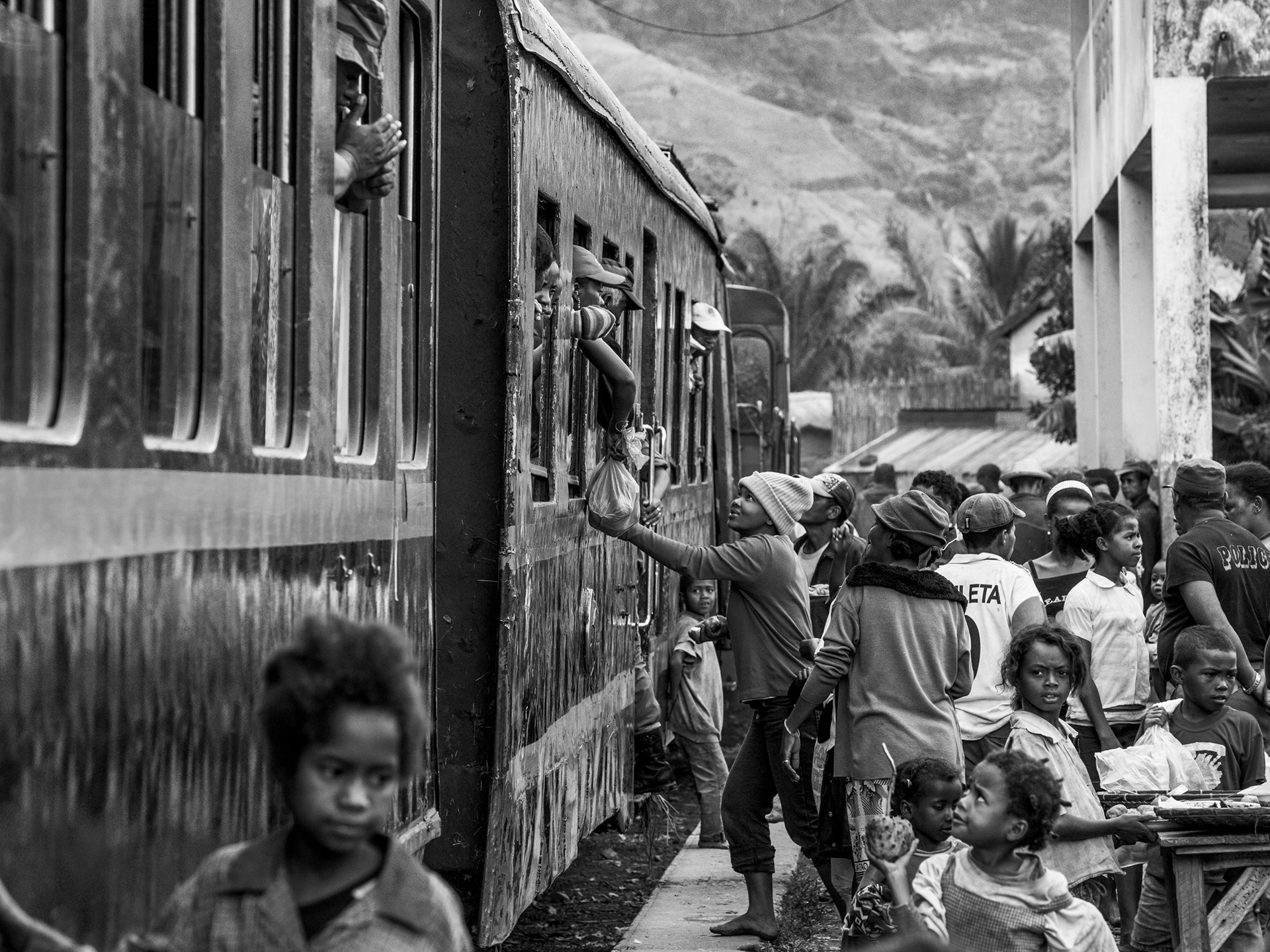 April 29 to October 31, 2016
The Fianarantsoa-Côte Est railway, or FCE, was until recently the only passenger train serving southern Madagascar. Lack of investment has plagued the line since the world's fourth largest island regained its independence in 1960.
The 163 km narrow-gauge railway was built under French colonial rule between 1926 and 1936 and meanders through wide valleys and dense rainforest, climbs to 1000 meters, stops at 17 stations, crosses 67 bridges and passes through 48 tunnels. On Mondays, Wednesdays and Fridays it travels from Manakara on the east coast to Fianarantsoa in the central highlands, returning on Tuesdays, Thursdays and Saturdays. On Sundays there is no service. The official transit time is seven to twelve hours, depending on weather conditions, passenger volume and breakdowns. For many people who live along the route, the FCE provides the only link to the outside world given the lack of well-maintained roads in densely forested eastern Madagascar. Six times a week the train provides the opportunity to supply travellers with drinks, fresh fruit, baked goods and handicrafts...